Dr. Noureddine is a vet at Friendly Animal Clinic in Greensboro who provides compassionate care to his clients.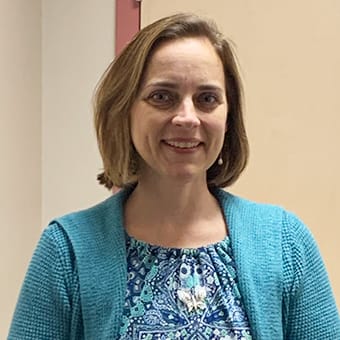 Dr. Clarissa Noureddine
DVM 
About Dr. Noureddine
Dr. Clarissa Noureddine obtained her DVM in 2003 from NCSU College of Veterinary Medicine. She graduated with a B.S. in Zoology from the University of Florida in 1997, and she obtained both an M.S. in Biology from UNC, Chapel Hill in 1999 and an M.S. with a concentration in Veterinary Forensic Science from the University of Florida/ASPCA distance learning graduate program in 2017.

Dr. Noureddine has a special interest in Fear Free medicine (she holds the Fear Free Elite certification), preventive medicine, behavior, infectious diseases (including zoonotic diseases), veterinary forensics, and internal medicine to name a few. From July 2019 to June 2021, she was the Veterinary Medical Director for Guilford County Animal Shelter. Formerly, Dr. Noureddine has worked both in small animal veterinary practice and with the pharmaceutical industry.

In her free time, Dr. Noureddine enjoys spending time with her family and pets, exercising, and reading. Dr. Noureddine also provides assistance for animal abuse cases through her company ForensiVet Mobile Veterinary and Forensic Consulting, PLLC.