Friendly Animal Clinic is a full-service veterinary clinic offering quality care for cats and dogs in Greensboro and Guilford College, North Carolina.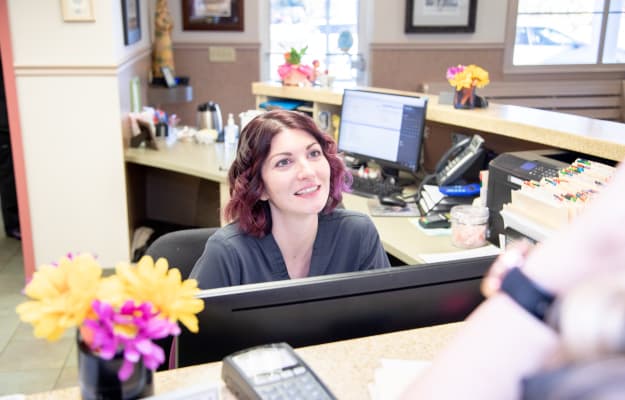 Compassionate Care in Greensboro
Every patient we see is unique, just like their human companions.
To meet those individualized needs, we'll create a customized preventive health care plan for your pet.
At Friendly Animal Clinic, we make it our mission to practice veterinary medicine to the highest standard, treating your pets as part of our Friendly family. We take the time needed to build an important trust relationship with our furry patients, and with their people, too.
They are on top of the new medical advances, very friendly and your cat or dog is treated as family. We have been taking our cats and dogs there since the 1980s; a home away from home.
New Patients Welcome
At Friendly Animal Clinic, we are always happy to accept new patients into our veterinary family and would be honored to care for your furry friend! Learn what you can expect at your pet's first visit with us.
Comprehensive Vet Care
Our veterinarian team provides compassionate, quality care to the cats and dogs of the Greensboro and Guilford College area. Our vets and staff offer a full range of veterinary services, from preventive care to pet dentistry, dermatology, and senior pet care, all to ensure your pet has a long, healthy life.
Wellness Plans
At Friendly Animal Clinic, we want your pets to be healthy, happy, and enjoy life. With our Pet Wellness Plans, pet owners are able to provide preventive veterinary services for their cats and dogs in a cost-effective and budget-friendly way.
What We Offer at Our Clinic
Convenient Hours & Location 
Free Parking
Wheelchair Accessibility
Warm, Relaxed Environment 
Phone Call Appointment Reminders
Same-Day Appointments
Pet Boarding for Patients
Multi-Pet Appointments
CareCredit Accepted