At Friendly Animal Clinic in the Greensboro and Guilford College area, our veterinarians offer diagnosis and surgical treatment of eye and eyelid (ocular) disorders for cats and dogs.
What are ocular procedures for pets?
Ocular procedures are those relating to the eye and eyelid.
At Friendly Animal Clinic, our vets diagnose and treat many ocular conditions for cats and dogs, including cataract surgery, eyelid tumor removal, cherry eye surgery, entropion surgery, ectropion surgery, and exenteration of the orbit.
Our Greensboro facility is fully equipped to administer ophthalmic examinations, diagnostics, and advanced ophthalmic surgical procedures.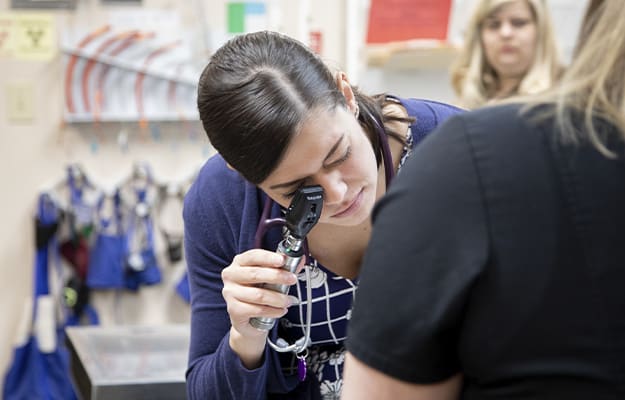 The staff at Friendly Animal Clinic is always incredible at their work and their bedside manner is pretty awesome, too (which I greatly appreciate). I would highly recommend them to anyone in need of veterinary care.
Symptoms of Eye Problems
Pain
Redness
Increased Tear Production
Visible Third Eyelid
Corneal Cloudiness
Dilated Pupils
Obviously Enlarged Eye
Common Eye Problems in Pets
Cataracts
Glaucoma
Vision Loss
Retinal Disease
Infections
Abrasions and Scratches
Drainage
Dry Eye
Corneal Ulcers
Tumors
Auto-Immune Conditions
Eyelid Issues