Ensuring your cat receives all their preventive veterinary care is easy with a Pet Wellness Plan.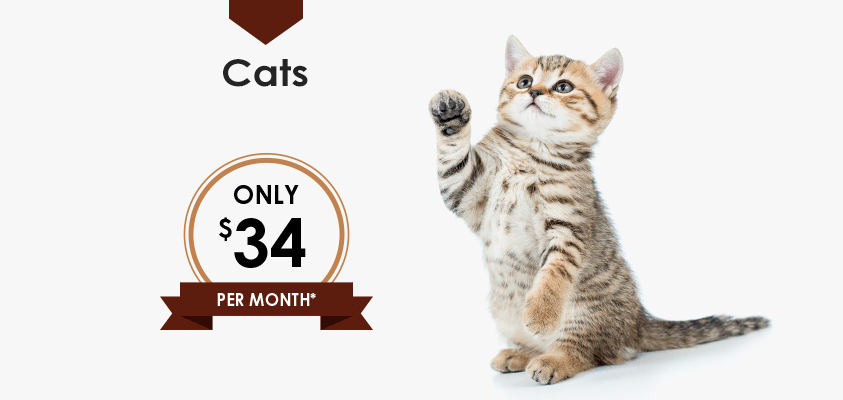 COST COMPARISON: CAT WELLNESS PLAN
FOR BOTH INDOOR & OUTDOOR CATS


Services
No Plan
With Plan
Annual Core Vaccination with Exam
$83.82
 
Fecal Exam
$40.46
 
6-Month Wellness Exam
$52.25
 
12 Month Supply of Parasite Prevention (type recommended by veterinarian)
$275.88
 
Total
$452.41
$384.00
SAVE $68.41
*Additional $35 one-time membership fee collected upon enrollment. This is a 12-month contract that will auto-renew; please ask staff for more information.