Animals need healthy teeth and gums, just like people. At Friendly Animal Clinic, our veterinarians provide quality dental care and surgery for cats and dogs in the Greensboro and Guilford College area.
Pet Dentistry
Somewhat surprising for many pet owners is the fact that one of the most common ailments in pets is periodontal disease, also known as gum disease. Their teeth, like those of humans, are susceptible to becoming broken as well as developing cavities and orthodontic problems.
Caring for your pet's oral health is an essential part of their overall health, and that's why at Friendly Animal Clinic we offer an extensive range of dental care services for your pet.
Dental care includes professional cleaning and polishing, dental x-rays, and dental surgeries. Our vets will also instruct you on the best ways to care for your pet's dental health at home.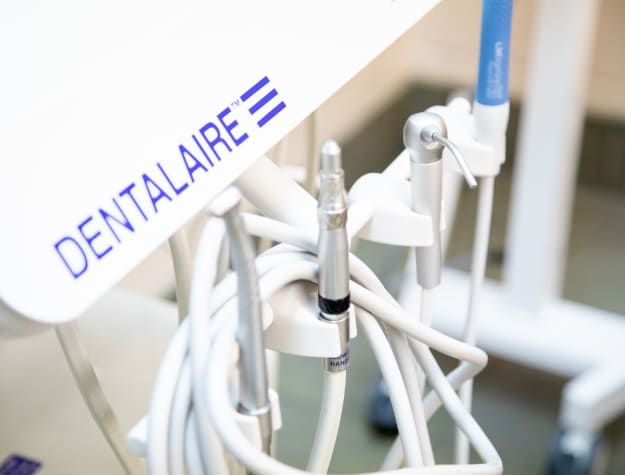 Does my pet really need dental care?
As veterinarians, we do everything possible to provide the care your pet needs. Dental health is important to the general wellbeing of cats and dogs as oral health problems can be connected to other health issues in their body, affecting multiple internal systems. Regular dental care can help to prevent periodontal and other diseases and keep your pet healthy and happy.
How often should my pet have a dental exam?
At least once a year, your pet should have a dental examination. Some cats and dogs are predisposed to dental problems and would benefit from more frequent visits.
They have supported me and cared for my pets for almost 20 years. They rejoiced and cried with me through them all. They have more compassion than any vet I've ever visited. Quality and value. I would never go anywhere else.
Prevention & Maintenance
Your pet should visit the dentist for an oral health checkup annually. Some cats and dogs are more prone to dental problems, and may need to visit more often.
The vet will begin the dental checkup process with a complete examination of your pet's mouth. Most dental disease in animals occurs below the gumline. To fully examine your pet's oral health, a thorough dental cleaning and evaluation will be performed under anesthesia.
The dental cleaning will consist of the removal of dental plaque and tartar, and polishing.
If necessary, the vet will recommend tools and techniques that you can use at home to keep your pet's teeth clean, such as a teeth brushing or a special diet.
Anesthesia & Your Pet's Health
When you visit your dentist, you are aware that all the procedures and services are intended to keep your mouth clean and healthy, therefore you are able to remain still and allow your dentist to work.
Animals, on the other hand, cannot understand any of this. They are nervous and afraid, which often results in moving too much, attempting to escape, and sometimes even biting.
The use of anesthesia allows us to effectively perform the dental procedures your pet needs with minimized stress and pain.
If your pet needs radiographs (x-rays), anesthesia makes it possible to get clear, still images.  Contact Us To Learn More